Five Productivity Apps You Didn't Know You Needed
As I write this blog, me and my daughter are on a month-long "vacation" across the beautiful region of Davao. I say "vacation" because you know, when you're a WAHM (Work-At-Home-Mom), home can be anywhere but that means work can be anywhere too. So to keep your work-life balance, balanced, you need to be able to maximize being mobile by having the right kind of apps supporting your productivity.
Of course we all have our personal choices for standard productivity apps like mail apps(Mail for iPhone, GMail, Yahoo Mail, etc.)messenger apps(iMessage, Facebook Messenger, Google Hangouts, Viber, Line, etc.)banking and finance apps(PayPal, XE Currency, BDO Personal, BPI, etc.), apps for our virtual drives(Google Drive, iCloud Drive, Dropbox, etc.), and for those of us who work in "virtual offices" we have apps like Basecamp, Trello, MangoApps, Asana, etc.
But there are also less popular productivity apps that are underrated in their capacity to enhance the productivity of working professionals and entrepreneurs in this millennial age.
Yes, we may work in diverse industries and businesses but here are five productivity apps I'm sure will be useful to anyone in any industry and any business.
Monogram is a FREE mobile presentation app made by print and design powerhouse, MOO. It's basically a productivity tool that allows you to create professional presentation slides on your phone with pictures, text and links to websites and social media pages. This is super useful for chance encounters and out-of-the-blue opportunities when you have just a small window of time to pitch your brand, product, or business idea.
Back in December 2015 I had the privilege of being part of the testing group for Monogram when it was still in its beta (development) phase. It was really exciting to use the app before it went live to the public and provide feedback that the developers actually used to mold the app into the fully-functioning, user-responsive and user-intuitive app it is today.
I could not imagine my career as a WAHM (Work-At-Home-Mom) without Freshbooks. I discovered this at the onset of my work-at-home career when a client asked me to research and test electronic invoicing options she could use for her business. My client at that time wanted an electronic invoicing product that was simple and easy-to-use but also with the kind of comprehensive features that would allow her to bill her clients flexibly (whether hourly or at a fixed payment plan), incorporate tax values, recoup expenses, and transparently include any additional fees.
Freshbooks does all that and more! It lets you create a client directory, allows your clients/customers to pay online with their credit card through PayPal and even provides you with financial data that you can use for accounting and income tax purposes.
Freshbooks is FREE for the first three (3) saved client information and offers business-friendly pricing plans thereafter. They have an excellent and competent customer service team -- just let them know what you need for your work or business and they will be happy to find a pricing plan fit for you.
Canva started out as just a graphic-design tool website in 2012, But I guess due to popular demand, Canvaeventually launched its app version in July 2016. I was an early user of Canva in 2013 but it has become widely popular since social-media and technology expert Guy Kawasakijoined the company as "chief evangelist" in 2014.
I loved it when Canva finally launched a mobile app version because that way I could easily create social marketing collaterals needed by my clients without having to open my laptop. I found this especially useful whenever I'd be breastfeeding and had only one hand free to do any work.
I know Hootsuite isn't really a favorite among marketers but I have found that their app version is useful for reposting pictures on Instagram without those annoying "repost" icons you get on other apps unless you opt to pay them. With Hootsuite, you can choose to completely repost an entire post or just download the image and post it with your own caption. And the best part is, the Hootsuite app is FREE.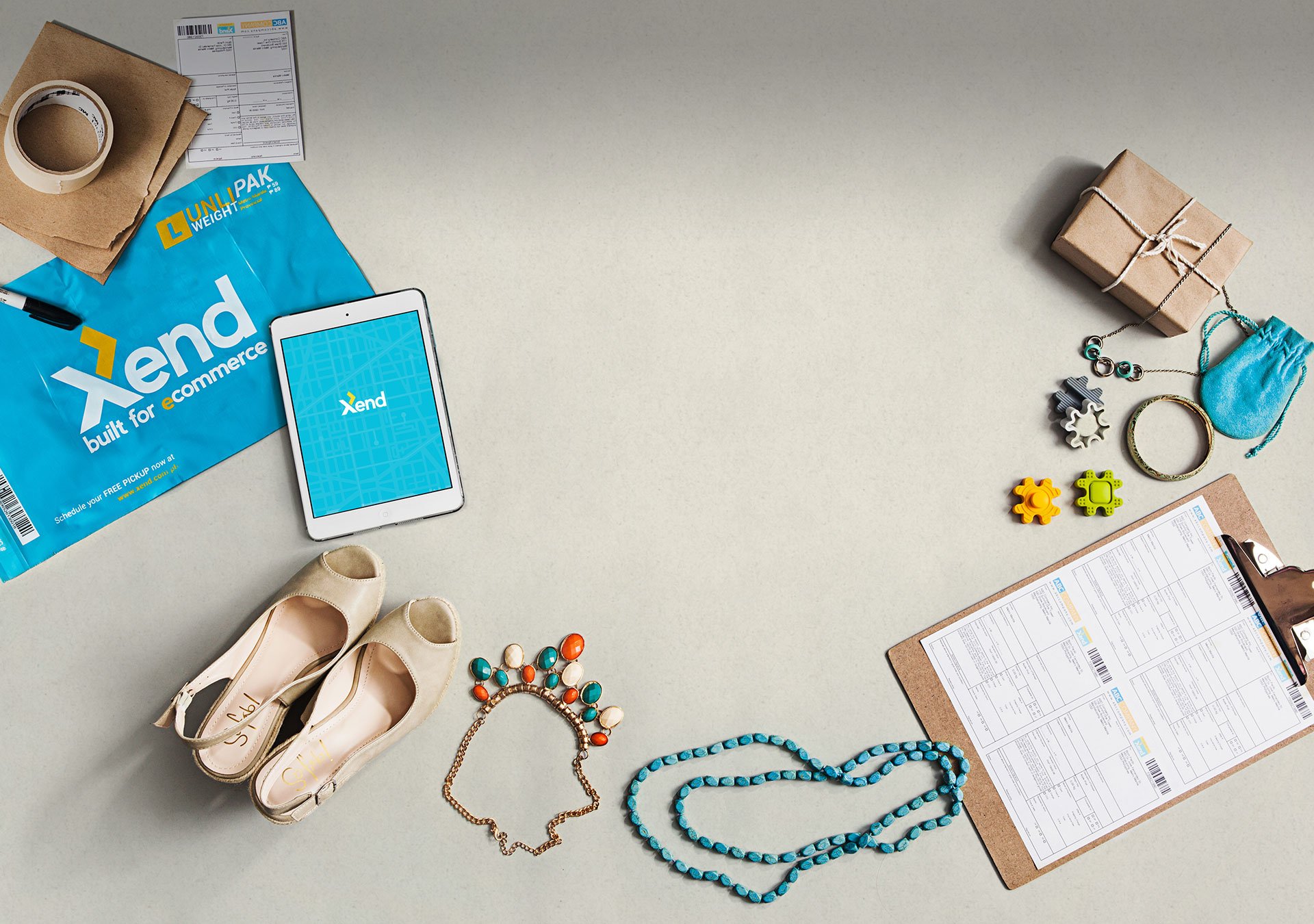 I am not claiming that Xend is the best logistics company in the Philippines because there are most likely other companies that provide a wider geographic reach or have better facilities and customer service -- BUT for the Metro Manila millennial working professional or entrepreneur, the Xend app is something you will really appreciate, and yes, it's FREE.
The Xend app is seamlessly integrated into their system so that if you make a booking on the app, it will automatically be logged into their system as efficiently as it would if you had done it on their website or spoken to a customer service representative.
It has a simple user-interface that has all the necessary information you need like your Xend account number, your list of preferred pick-up points, two simple buttons "Book Now" and "Book Tomorrow" and a tab that shows you your scheduled bookings. Once you make a booking it also generates your "Booking Reference Number" that you can screenshot for convenience. The Booking Reference Number can also be found in the details of your scheduled booking, which will remain there until the scheduled booking has been fulfilled.
Xend also has a commendable customer service support team. On Monday I had scheduled a package to be picked up and left it at our building receptionist with the waybill and payment before we left for our flight. Unfortunately, in the business of the previous week (tying loose ends at work and preparing for our trip) I wasn't able to accurately measure the weight of the package and fell short on the payment.
A Xend customer service representative promptly messaged me through my preferred means of communication on Tuesday and worked through a solution for me so that the package intended for one of my clients in the USA would not be delayed and that I would be able to conveniently settle the payment balance through bank deposit here in Davao. The issue was resolved in the span of 48 hours.
Disclaimer: I am in no way affiliated or compensated by any of the abovementioned apps and companies. The claims and content of this blog are all based on personal experience and use of these apps and services. If you have complaints or concerns with any of these apps and services, please convey them directly to the app and/or company customer service channels. Thank you!
Image Copyrights: Images were taken from the official websites of the abovementioned apps and companies with full respect and recognition of the respective companies' ownership and copyrights of the images.